For dogs who just have time to be mucking about with a bath – they have things to do and places to be! Designed for dogs who don't like baths, or for busy Mum's and Dad's who want a fast clean and great finish for their canine companion.
Suitable for all coat colours; ideal for short and medium hair breeds.
Make no bones about it, Bone-A-Fide 2 in 1 Shampoo is the best!
Made in Australia with purified UV treated rainwater.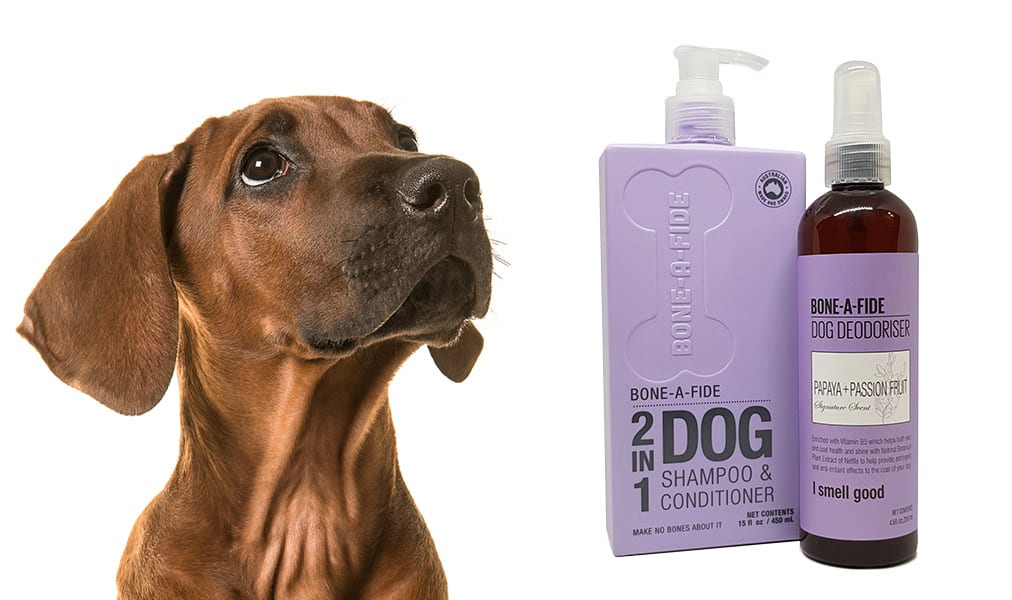 Papaya & Passion Fruit
Bone-A-Fide Puppy + Pamper Shampoo & Conditioner is specifically formulated to cleanse your active puppy yet delicate enough for the skin.
Enriched with Extract of Nettle which helps provide softening and anti-inflammatory anti-itching astringent and toning effects for your puppy's coat.
Our signature scent Papaya + Passionfruit Dog Deodoriser 250ml, this spray is enriched with Vitamin B5 which helps both skin and coat health and shine.
It also contains Natural Botanical Extract of Nettle.
Anti-inflammatory anti-itching astringent.