For dogs who just have time to be mucking about with a bath – they have things to do and places to be! Designed for dogs who don't like baths, or for busy Mum's and Dad's who want a fast clean and great finish for their canine companion.
Suitable for all coat colours; ideal for short and medium hair breeds.
Make no bones about it, Bone-A-Fide 2 in 1 Shampoo is the best!
Made in Australia with purified UV treated rainwater.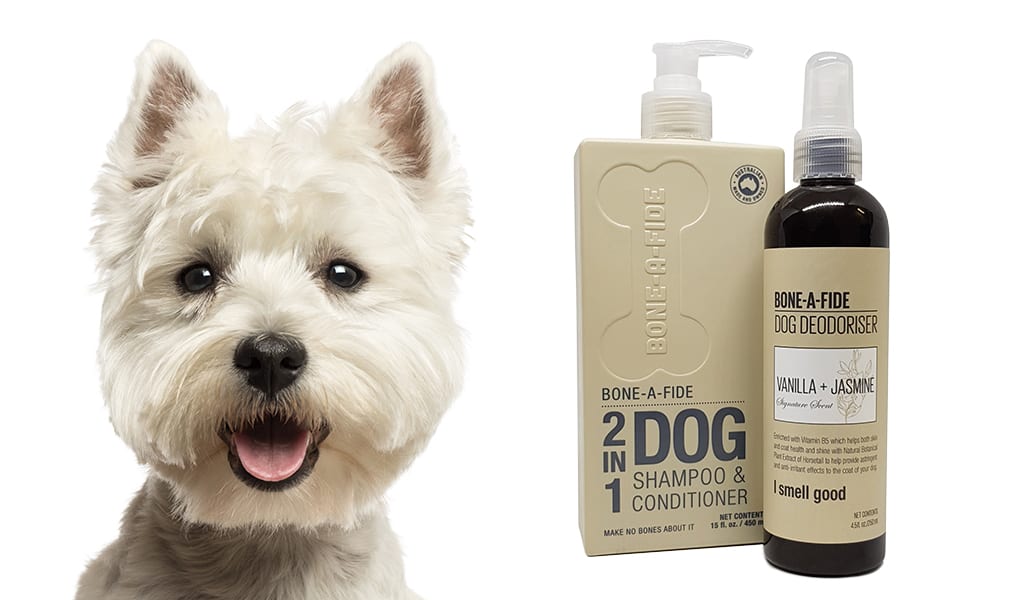 Vanilla & Jasmine
Bone-A-Fide Clean Dog Shampoo & Conditioner helps eliminate body odour and dirt from the skin and coat.
This shampoo is enriched with Horsetail which helps provide astringent and anti-irritant effects to the coat of your dog.
Our complementary signature scent is Vanilla + Jasmine Dog Deodoriser 250ml. This spray is enriched with Vitamin B5 which helps both skin and coat health and shine. It also contains Natural Botanical Extract of Horsetail.
Eliminates body odour and dirt