For dogs who just have time to be mucking about with a bath – they have things to do and places to be! Designed for dogs who don't like baths, or for busy Mum's and Dad's who want a fast clean and great finish for their canine companion.
Suitable for all coat colours; ideal for short and medium hair breeds.
Make no bones about it, Bone-A-Fide 2 in 1 Shampoo is the best!
Made in Australia with purified UV treated rainwater.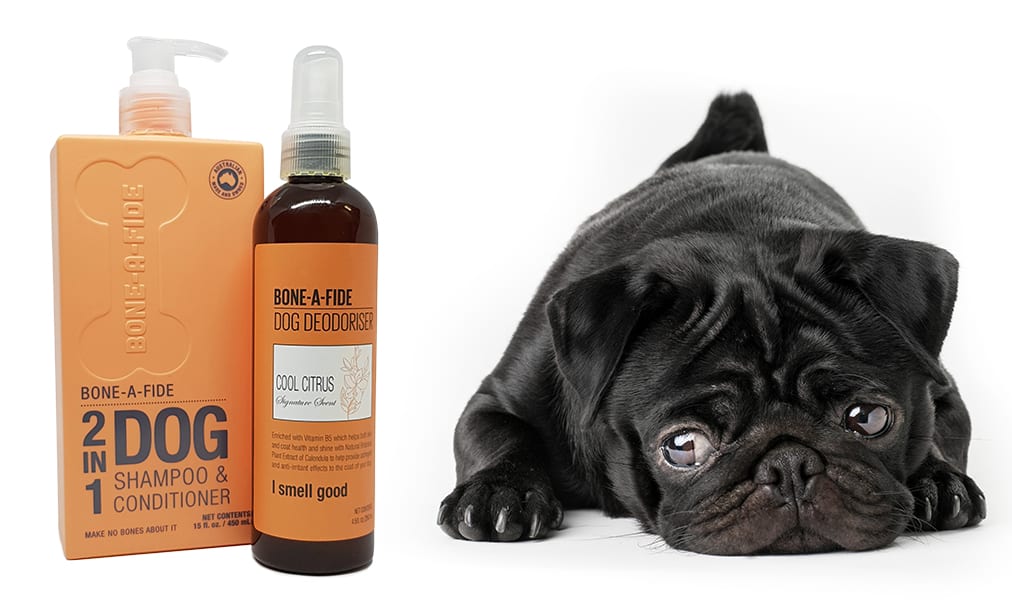 Cool Citrus
Bone-A-Fide 2 in 1 Conditioning Dog Shampoo & Conditioner is enriched with Extract of Calendula which helps provide cleansing detoxifying anti-inflammatory and antioxidant properties, while nourishing the skin and leaving your dog with a soft manageable coat.
This sweet smelling deodoriser helps target dogs daily odours in-between washes. Your dog will feel refreshed and deodorised. Helping your dog's skin stay healthy and firm, especially when they are outdoors and frequently in the sun.
Our signature scent Cool Citrus Dog Deodoriser 250ml spray is enriched with Vitamin B5 which helps both skin and coat health and shine. It also contains Natural Botanical Extract of Calendula.
Nourishes the skin.