Clean Dog Bone-A-Fide Cool Citrus Dog Deodoriser eliminates those unsavoury doggy smells between baths. Spray onto your dog for a fresh pooch after a walk or a day at the beach.
Bone-A-Fide Cool Citrus Dog Deodoriser is 250mls and proudly manufactured in Australia.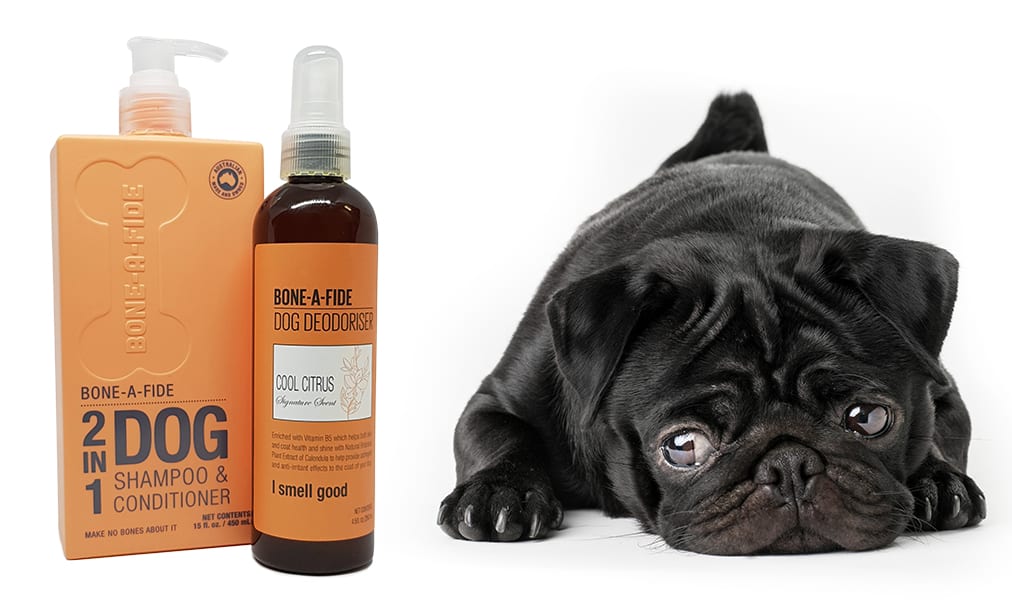 Cool Citrus
Bone-A-Fide 2 in 1 Conditioning Dog Shampoo & Conditioner is enriched with Extract of Calendula which helps provide cleansing detoxifying anti-inflammatory and antioxidant properties, while nourishing the skin and leaving your dog with a soft manageable coat.
This sweet smelling deodoriser helps target dogs daily odours in-between washes. Your dog will feel refreshed and deodorised. Helping your dog's skin stay healthy and firm, especially when they are outdoors and frequently in the sun.
Our signature scent Cool Citrus Dog Deodoriser 250ml spray is enriched with Vitamin B5 which helps both skin and coat health and shine. It also contains Natural Botanical Extract of Calendula.
Nourishes the skin.