Puppy & Pamper provides gentle, soothing cleansing for even the most delicate skin; especially designed for very young, elderly or sensitive skins, where extra gentle or frequent washing is well deserved. Great for long-haired breeds too, super mild cleansing.
Key Benefits:
Moves easily through the coat and across the skin
Soothing and softening
Fine foaming
Easy rinsing
Make no bones about it Puppy + Pamper shampoo is the best!
Made in Australia with UV treated rainwater.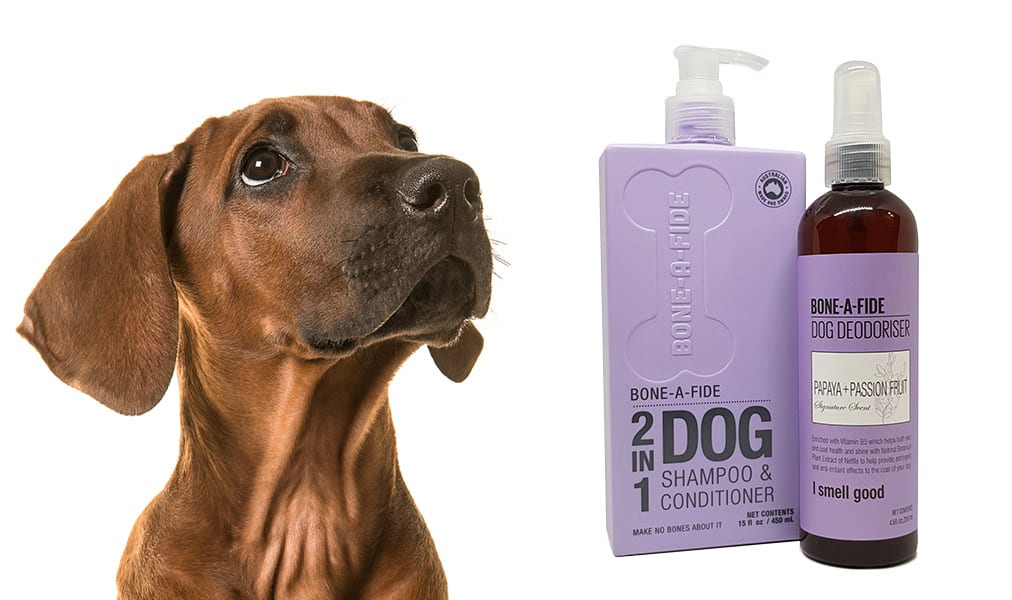 Papaya & Passion Fruit
Bone-A-Fide Puppy + Pamper Shampoo & Conditioner is specifically formulated to cleanse your active puppy yet delicate enough for the skin.
Enriched with Extract of Nettle which helps provide softening and anti-inflammatory anti-itching astringent and toning effects for your puppy's coat.
Our signature scent Papaya + Passionfruit Dog Deodoriser 250ml, this spray is enriched with Vitamin B5 which helps both skin and coat health and shine.
It also contains Natural Botanical Extract of Nettle.
Anti-inflammatory anti-itching astringent.